Hot MILF Neighbour Sana And Thrilling Sex! – Part 2
Please read the first part of the story here.
I had just ended the video call with the sexy desi model Megha. Meanwhile, my milf neighbour sat between my legs with her hair ruffled. Her juicy tits touched my inner thighs softly. She wiped the cum off her lips and got up.
She sat in my lap and smothered me with her tits. Her salty breath washed over my thirsty lips and we kissed. A soft moan escaped her lips, and I felt like I would do anything to please her. Her sweet scent wafted into my nostrils and my hungry hands instinctively reached out and grabbed hold of her soft, fair skin and squeezed her.
Me: I don't even know your name!
She leaned down and grabbed my face. Her warm crotch grinded against my twitching dick. She kissed my neck and licked my ears and pushed herself on top of me. I grabbed hold of her ass in those grey slacks and squeezed aggressively.
Her: For tonight…call me 'Sana'.
Me (whispering in her ear): Ok…(whispering) Sana.
Sana (whispering back): Oh fuck, call me that again.
I bit her neck on both sides and called her by Sana a couple more times. She reached down and grabbed my cock and jerked me off gently. She laid her neck against my shoulder and her flesh pushed in deeper against my body as she played with my dick gently.
Sana kissed me deeply. I reached up and fondled her soft tits in my palms. She looked into my eyes in that dim light and licked my chest without breaking eye contact. She leaned in quickly and gave me a kiss and got up.
Sana: I think we should call her back online…I want her to watch us fuck!
Me: Wow, that's naughty.
Sana sat in my lap with her back to me. She grinded her ass against my cock and teased me. I grunted trying to control myself, but I couldn't keep my hands off of her. I put her hair over her shoulder and licked her back as she winced with pleasure. She giggled softly as I reached around and grabbed her tits and squeezed them.
Sana sent Megha a message on Delhi sex chat website. Luckily, Megha was still online and she was definitely curious about what we were up to.
Sana: Suck on my neck until she shows up! It feels so good!
By the time Megha came online, Sana's neck was covered in hickeys and she was breathing hard. Megha watched as I pulled Sana's grey sweatpants off slowly. She opened her legs and touched herself as I smacked Sana's bare ass and licked her neck again.
Megha: Fuck! You guys are so Hot!
Sana: You like that?
Megha: (rub, rub) Yea! Don't stop!
I bit Sana's neck and she exhaled sharply and turned around. Sana turned her ass to the camera and pulled off her sweatpants. She spanked her ass for Megha and pulled off her panties. I played some music through the speakers and she started to swing her hips in front of me. She lowered her body into my lap and kissed me deeply. I looked over Sana's shoulder and watched Megha masturbate to this MILF in my lap.
Me: This is so HOT!
Sana: So…you gonna fuck me or what?
Megha (moaning): Yea! Do it (moan)!
I angled my hard cock and watched as Sana sat on it and threw her head back. She held onto my neck and bounced on my thighs. She hadn't been touched in a while and I could tell. She was already moaning at the top of her voice.
Sana: Oh, God! So deep!
Her chest rose and fell as she slowed her pace and took me deep inside her warm cunt. I could feel her wet pussy walls slide against the hard veins on my cock. I leaned in and sucked on her bouncing tits and bit her nipples as she breathed on my hungry face. She stopped bouncing and grinded on my thighs.
My cock was buried inside her and she kissed me deeply. She twirled her tongue against mine and breathed into my mouth. She looked into my eyes and let out a sigh of pleasure.
Megha: Oh, fuck! I think I'm gonna cum watching you guys fuck!
Sana: I wanna cum with you!
Sana got off me and got on all fours. She opened her legs and I angled the camera down, so that Megha could watch me fuck Sana from behind. I grabbed onto Sana's ass and spread her cheeks wider and spit on her tight asshole and she gasped.
Megha was watching us closely as she threw her robe off completely. She sat in front of her screen fully nude with her pussy dripping with milky white precum as she touched herself.
Megha: Yeahh, tease her like that!
Sana: Oh fuck. Oh fuck. Oh fuck!!
I slipped my cock inside her and fingered her asshole simultaneously. Sana moaned at the top of her sultry voice as she looked at the screen. The sounds of my thighs slapping against hers intensified and echoed over the music as Megha moaned along with us.
Megha: Cum inside her! Get dirty! I wanna see that!
Sana looked at the screen and breathed heavily. She bit her lip and looked back at me and nodded as her eyes rolled into the back of her head from pleasure. I bent over her back and fingered her pussy and my chest stuck to her sweaty back. I pushed her further down onto the floor and she opened her slutty legs wider. I angled my legs to fuck her hard on the floor from behind and rammed deep inside her.
She stopped me and turned around and fingered her clit while I jerked off on her dripping pussy. Sana's body convulsed as I laid on top of her and kissed her deeply. I stuck to her body as milky white cum dripped out of her exhausted pussy.
Me: Fuck, you're so sexy! (kiss, kiss, tongue swirl)
Sana: You're sweating on me and I like it!
She rubbed my sweat all over her and we kissed passionately. Then she stopped and parted the hair from her pretty eyes and looked deep into my soul.
Sana: Fuck me until you cum inside me…Just like your slut asked you to.
Megha: Yes please! Cum inside her!
I eased my cock inside her once more. I thrust deeper and Sana let out a pleasurable yelp. I grabbed her hips and fucked her as I looked at Megha's nude body and went harder. I felt Sana's moans heighten as Megha fingered herself and my body froze. My brain shut off and I gritted my teeth as cum exploded out of my cock and deep into this bhabhi's womb. Fuck! This was a hot night!
Megha moaned loudly as she watched me cum and she writhed with pleasure as cum dripped out of her pussy like a dam had burst.
I pulled my cock out of Sana and cum dripped from the tip of my dick while the rest leaked out of her sweet pussy. I sat on the ground and Megha blew us a kiss and did a quick body show. She smacked her ass and grabbed herself roughly to tease us as we smiled back at her.
Megha: Call me if you guys fuck again! This was fun!
I sent her a huge tip for spicing up an already unexpected night and the call ended. Sana laid on top of me and kissed me without pulling away for several minutes.
Sana: I wanna sleep naked on you all night…dirty…just like this.
Me: We can do that. (tongue kiss)
Sana: Then…you can fuck me in the shower tomorrow morning…and again in the evening…and again and again…
She jerked my cock teasingly and I grabbed onto her ass and squeezed it as we moved to the bed to get some rest.
If anyone is looking to spice up their sex life…try involving a DSC girl. My experience was way too hot for me to handle and we did it again with Megha many times. I am still a regular on the site! All the models are insanely hot!
To check out the gorgeous Indian girls ready to talk and 'entertain' you, click here.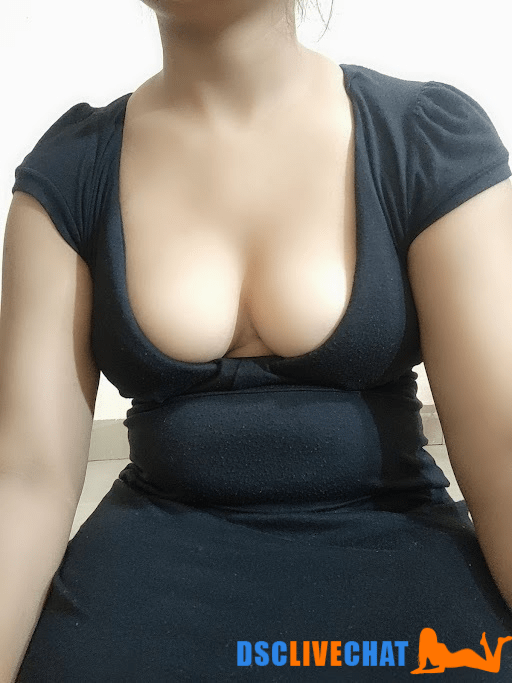 What did you think of this story??