Savita's Hot New Neighbours (Comic Video)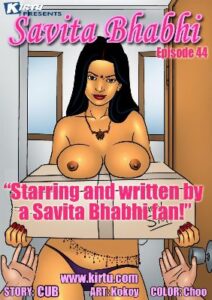 This special episode has been written by a hardcore Savita Bhabhi fan. He is starring in this story with his wife. So Alex and Annie move next door to Savita and Ashok. They meet the new neighbours and offer to help them set up their house. But is Savita only interested in setting up the house? Or to set something else as well?
Watch this video and find out: Savita Bhabhi: Episode 44 – Sexy Neighbour.

Liked the trailer? You can watch the full video by going to Google.com and search, 'Savita bhabhi videos'. You will see the official Savita bhabhi video site in the first result. Or you can directly go to the website mentioned at the end of the trailer video.

By clicking the Telegram button and joining the Savita bhabhi Telegram channel, you can watch the first complete episode for free. Plus, you can get latest updates about the newly published Savita bhabhi videos and know about the various offers and discounts through this channel.
What did you think of this story??